Here's a game I made a while back. Only I never got around to completely finishing it...it works okay but all you do is drive around the track and avoid the walls, there is no goal or score :-)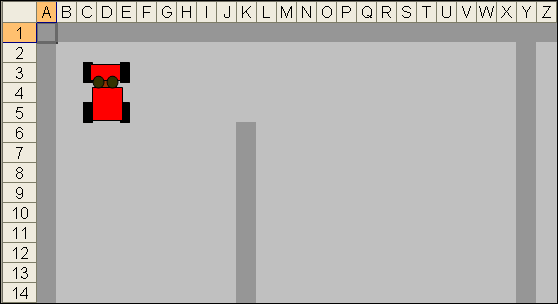 Anyway, here it is if you want to try it. Use the arrow keys to change direction or move forward. Watch out for the sound if you crash, it can be quite loud.
Being the world's least artistic person, I added a sub so that you can change the tracks if you want to. Just use the same colors as already used. Look for SetWallsAndTrack in the standard module at the bottom.
Anyway, safe driving, here's a link to download the game. Have fun.
---